History
Abbeyfield South Africa
Abbeyfield SA administers homes for senior citizens in Gauteng, KwaZulu-Natal and the Western Cape. Abbeyfield homes are an affordable option for senior citizens only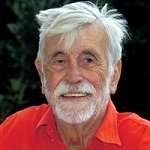 Abbeyfield began in 1956 in the London Borough of Bermondsey. Its founder was Major Richard Carr-Gomm, who resigned his commission in the Coldstream Guards to start a charity caring for lonely people in the East End of London.
Abbeyfield was the name of the street where six faithful founders met, and the name commemorated a large and charitable medieval abbey which had been dissolved by King Henry VIII some four hundred years earlier.
"I realised that the resigned state (of old people) was not brought about by material worry, but by sheer and utter loneliness and their acceptance of it… a terrible paralysing apathy, lurking behind even the most courageous
and dignified facades." (Carr-Gomm, from his autobiography, "Push on the Door")
Using 250 pounds of his Army gratuity he bought a house and did it up with voluntary help. There he installed 4 people, 2 men and 2 women, with himself as housekeeper. His work became well known and local authorities and church groups invited him to promote his housing solution to a wider area. As the movement grew, it became necessary to set up a charity which in 1957 they named the Abbeyfield Society.
One of the visions that he had for his homes was that people from the local community were encouraged to join in as volunteers and participate in the social life of the homes.